News from Berny
BERNY IN THE CHINESE MARKET
After ISM 2019 we are proud to announce that we have accomplished one of our planned projects and that is to launch Berny into the Chinese market.


The development of the company and the progress in the market can only be achieved by continuous improvement of the products, services and business activity. It is precisely because of the investment into the productivity that we can proudly say that the quality of our products has been recognized by the Chinese market and Berny has marketed its MUESLI products in China.


With this Berny shows that they are one step ahead of others with their offer, ready to maintain the competitive advantage and win new markets, and thus achieve their goal.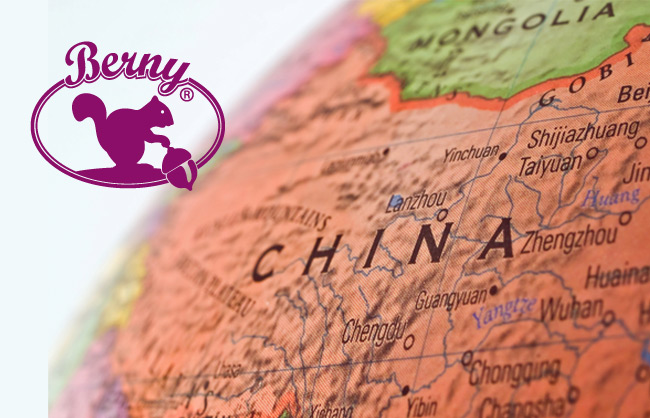 ISM 2019.
Berny had the honour to be one of the exhibitors at the ISM World Fair.
ISM Cologne is the leading world fair of confectionery and snacks, which offers inspiration and innovation.
Inspired by this, our distinctive Berny Squirrel creates high-quality products.

We are proud to say that at this fair the Berny team has made a major step forward in manufacturing, purchasing and sales and opened new business opportunities.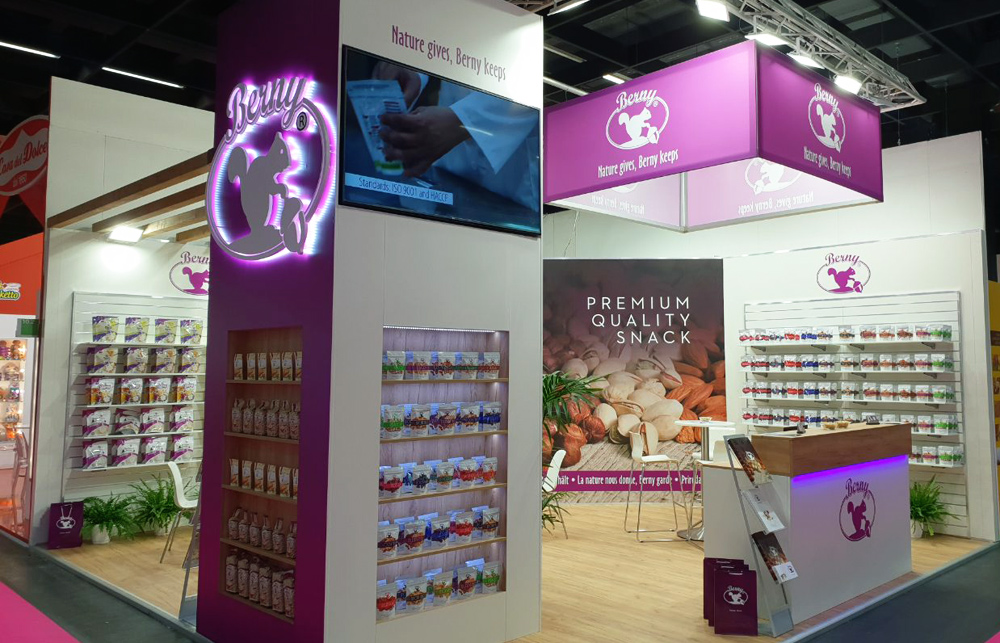 MUESLI NEW LINE OF PRODUCTS
New, tasty, fun solutions for children, teenagers and adults – BERNY CEREALS.
HEALTHY BREAKFAST HAS NEW LOOKS
Berny range is enriched with 5 new products this year:
OAT FLAKES
CORN FLAKES
MUESLI SUPERFRUIT
MUESLI ORIGINAL
CHOCO BALLS
Delicious novelties will certainly win over numerous customers, both with high-quality nutritional values as well as with rich flavours from the well known Brand. Although breakfast is the most important meal of the day, it is often skipped over or fast prepared food is eaten. However, the role of breakfast is extremely important as we enter energy and essential nutrients into the body for the day ahead of us.

We are aware of the fact how important nutrition of their family is to our consumers, and especially of the youngest members. It is especially important for the parents to provide their children with a nutritious and delicious meal that is easy to prepare in the morning.


Our wish is to make breakfast as good as possible, therefore we are constantly analysing recipes and the ways to improve them.
In this way we can be certain that our cereals are always in line with the needs of the consumers, who can now enjoy exciting flavours and combinations.
.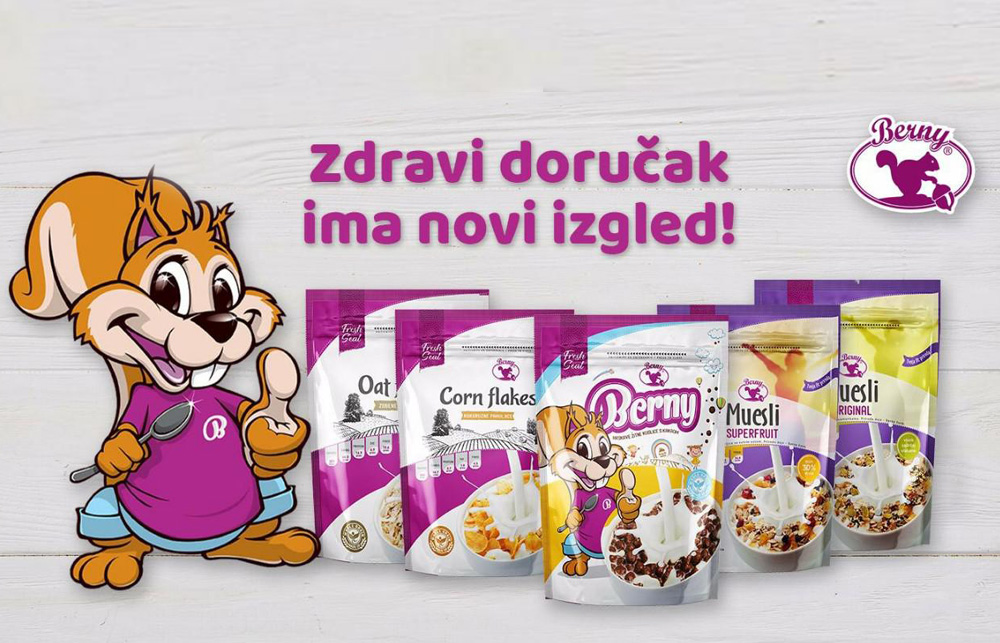 SIAL PARIS
Berny had the opportunity to attend the largest food exhibition in Paris.
These were five successful days for our brand, which was presented at our exhibition stand from 16 to 20 October 2016 in Paris.
The Berny team participated at numerous lectures, where the world's trends in sale and trends followed by customers were discussed.
At this largest food fair the Berny team made improvements in procurement and sale of goods.
These were five successful days for our brand where we showed perspective and strength of improvements.